Happy Holidays from RADical Hope
Happy Holidays! As we approach the end of the year, we want to extend our gratitude for your continued support of our mission.
2022 was a year of growth and impact for RADical Hope. Through partnerships and support from across the country, we reached thousands of new young adults with our programs and resources.
Our work for 2023 is well underway, as the need for proven and effective programs continues to grow. If you'd like to contribute to our efforts, please donate at the end of this newsletter. Every dollar matters.
An Evening of RADical Hope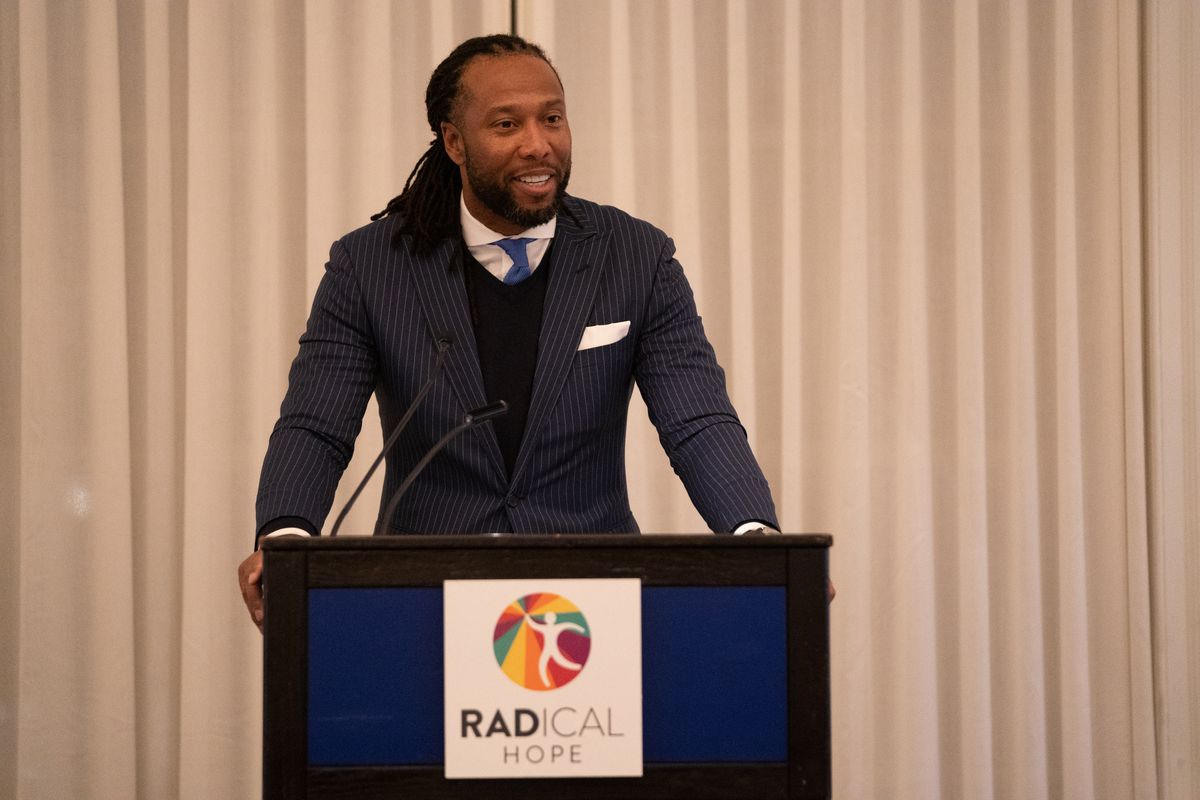 Larry Fitzgerald, Jr.,  philanthropist, investor and former NFL Wide Receiver, was the guest of honor at our annual dinner in New York City this fall. Larry's decades of charitable work and his message of hope and resilience have touched countless lives.
"The first thought is something that's been so valuable to me, not only in sports but, more importantly, in life: master what you can control. There are so many things in life that I haven't been able to control, but once I realized that, I stopped wasting my time trying to control the uncontrollable."
Dr. Linda Mills, NYU Vice Chancellor for Global Programs and University Life, was honored with the Christopher W. Martin Award for her decades of leadership and advocacy for student mental health.
In 2020, Dr. Mills partnered with RADical Hope to help create Radical Health. She continues to support the Foundation's leadership as the program grows its impact and NYU remains an active partner.
RADical Health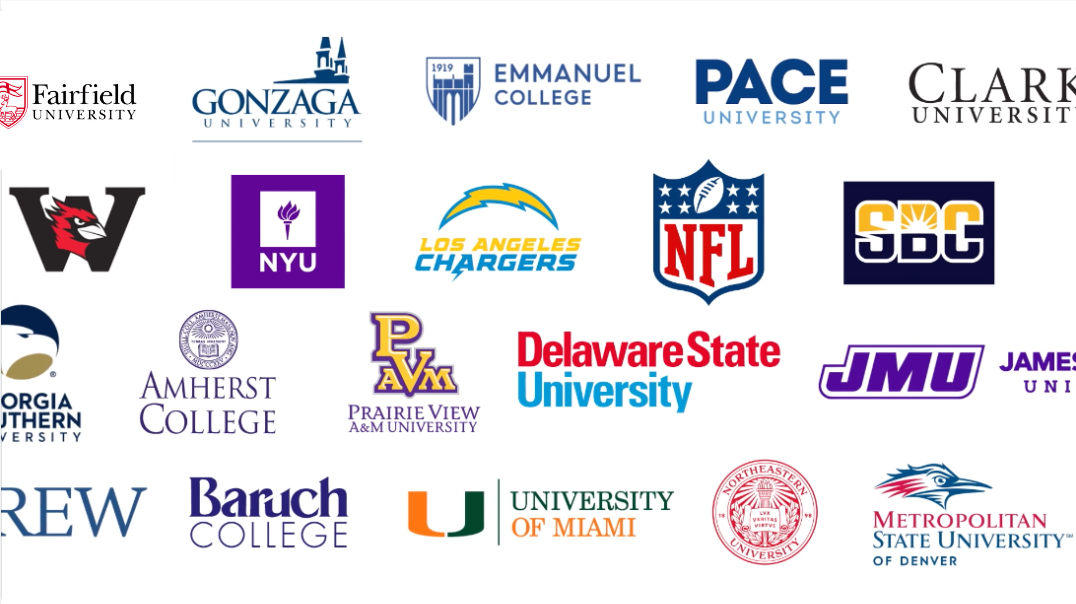 Young adults tell us everyday that two essential ingredients are missing in their lives: Meaningful connections and the resilience to power through the never ending stream of pressures that life throws at them.
RADical Health, our college initiative, gets to the heart of these issues.
It teaches life skills, promotes engagement – with our resources and activities on their own campuses –  and builds connection and community among peers.

Participants report forming lasting and genuine connections, applying skills they learned to their daily lives and engaging with our resources for further support.
Go deeper: During the Fall 2022 semester, we reached thousands of participants on campuses across the country through the program's peer-led experience.
Skills that resonate most with participants are: Stress management, self-care and active listening.

Program Guides and participants cite creating genuine and lasting connections as the most valuable part of the program.
What Are Students Saying?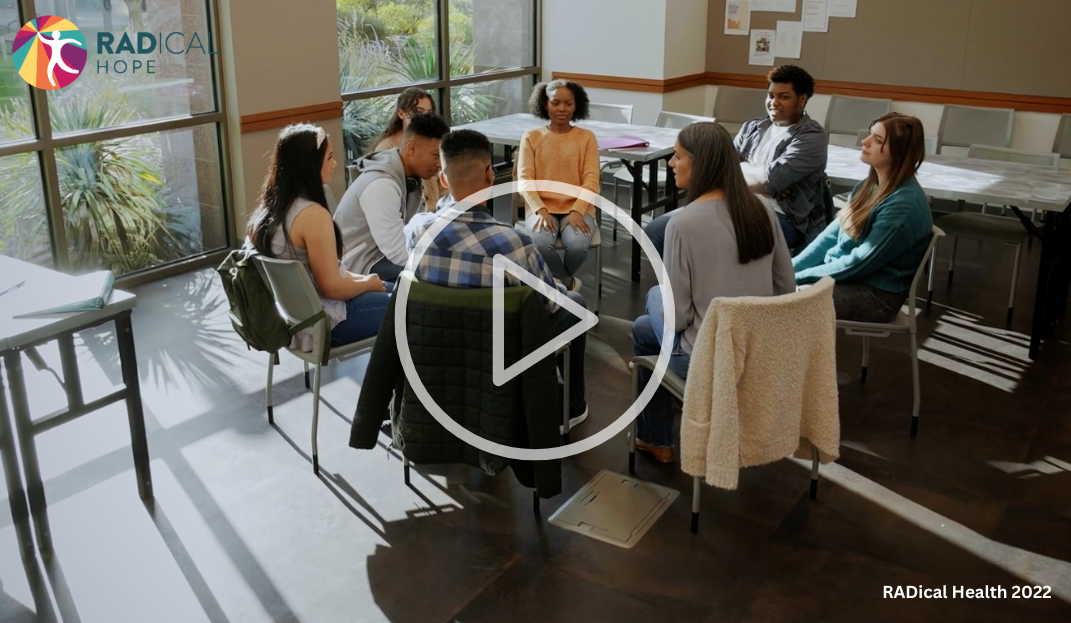 Students in their own words: What RADical Health Guides and participants are saying about the program.
"The ability to have a conversation facilitated by the skills was the most important part of the program to me." – Student Participant
"The key to the program is cohort building, community building… It's remarkable how in a very short space of time if you think about it, there's that sense of cohesiveness there, a clear level of vulnerability and trust." – Student Guide
"I really liked that it felt like a conversation, not a lecture." – Student Participant
Your Support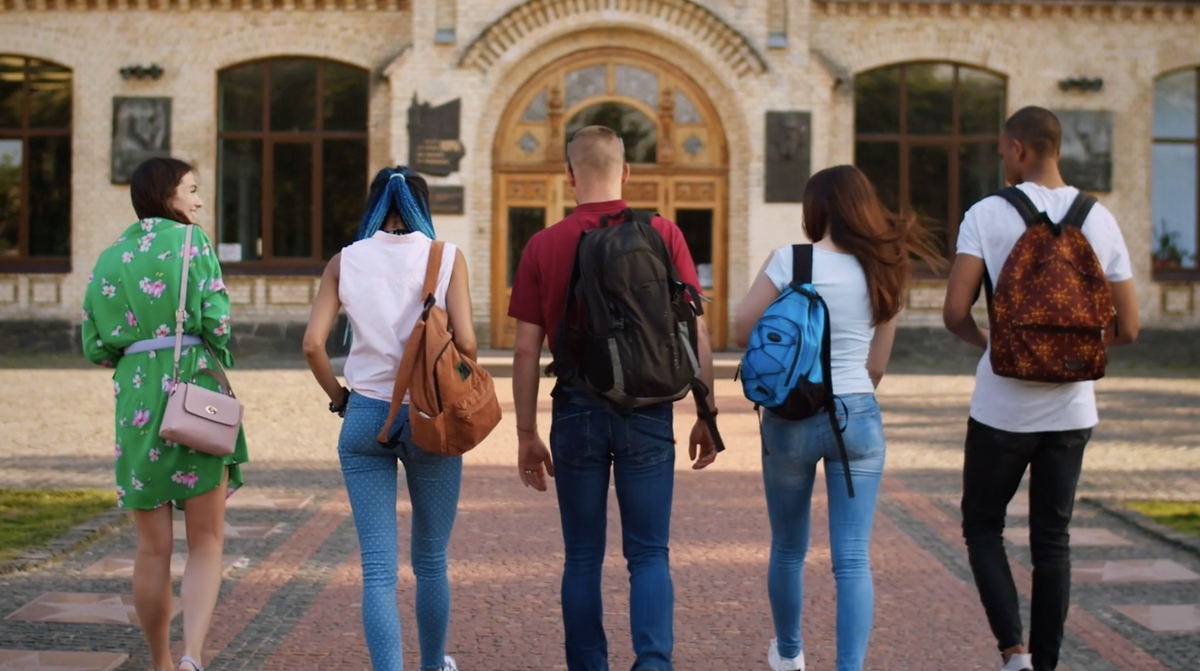 When we launched RADical Health, we pledged two things:
To reach one million young adults as soon as possible;

To make the program free for every partner – forever – so there would be no barriers to access for any school or student.
Through our partnerships and your generosity, we are doing both.
Looking to 2023: This spring, we will have 25 school partners and we will continue to work with organizations outside the school structure so we reach young adults wherever they are.
RADical Hope was built to help young adults strengthen connections and build resilience so they're equipped to cope before they reach a crisis. With your continued support of our mission, next year we will reach even more young adults with these critical tools and resources.